Roshi Intense Weight Watcher Combo (25 day program)
Regular price
₹ 670.00
Sale price
₹ 540.00
Unit price
per
Sale
Sold out
Roshi offers an exquisite range of green & herbal teas, handcrafted to deliver a perfect blend of taste & health. Roshi Intense Weight Watchers combo helps boost metabolism, detox, helps reduce cholesterol and supports in achieving a fit and healthy body.
MRP:  670/- (Inclusive of all taxes)
Net Quantity - 75 Tea Bags
Share
Who is it for

• A person who is a fodiee and couldn't resist
• Those who want to lose weight
• Those who are fitness freaks
• Those who have digestive issues- acidity, Bloating
• Those who wish to move on to a healthier lifestyle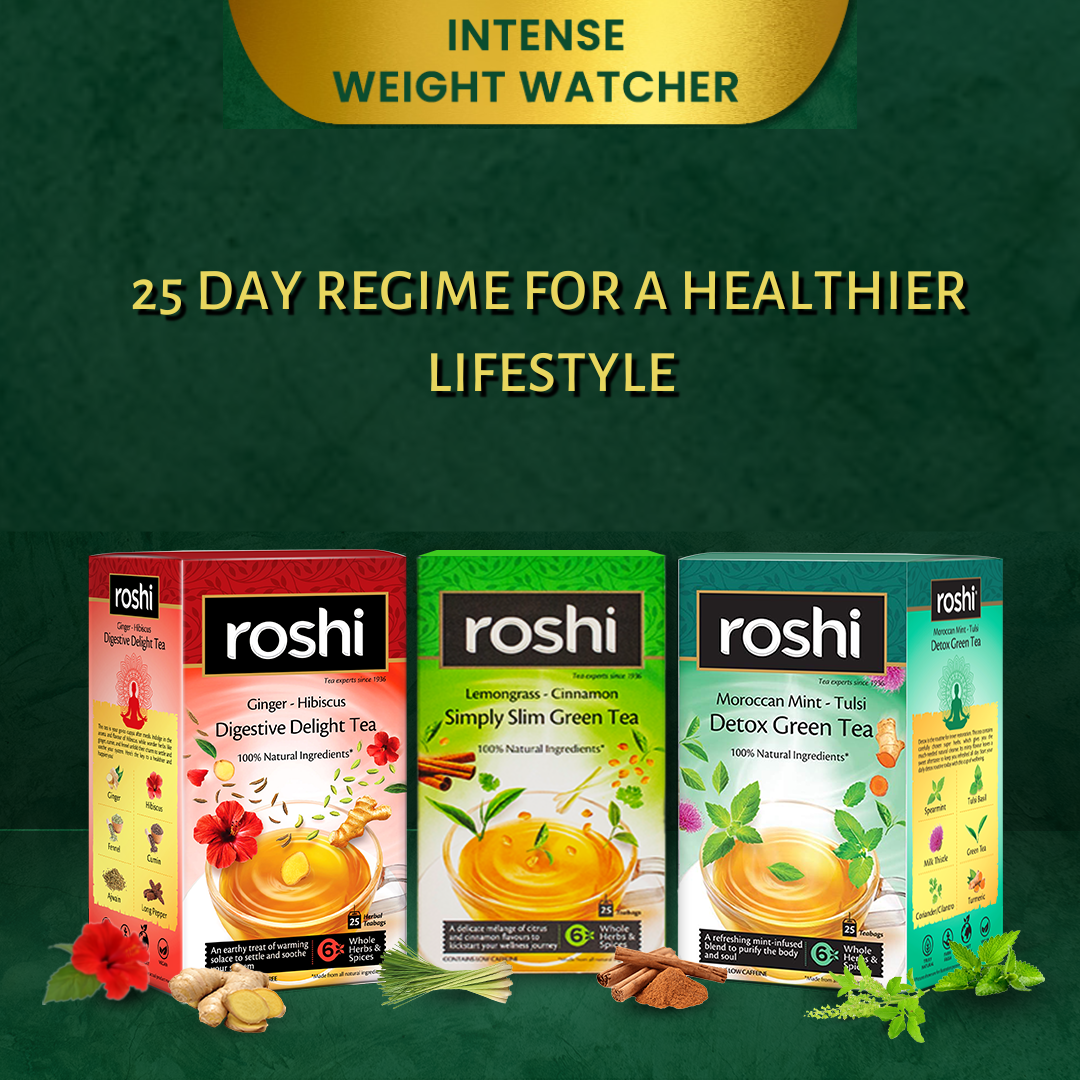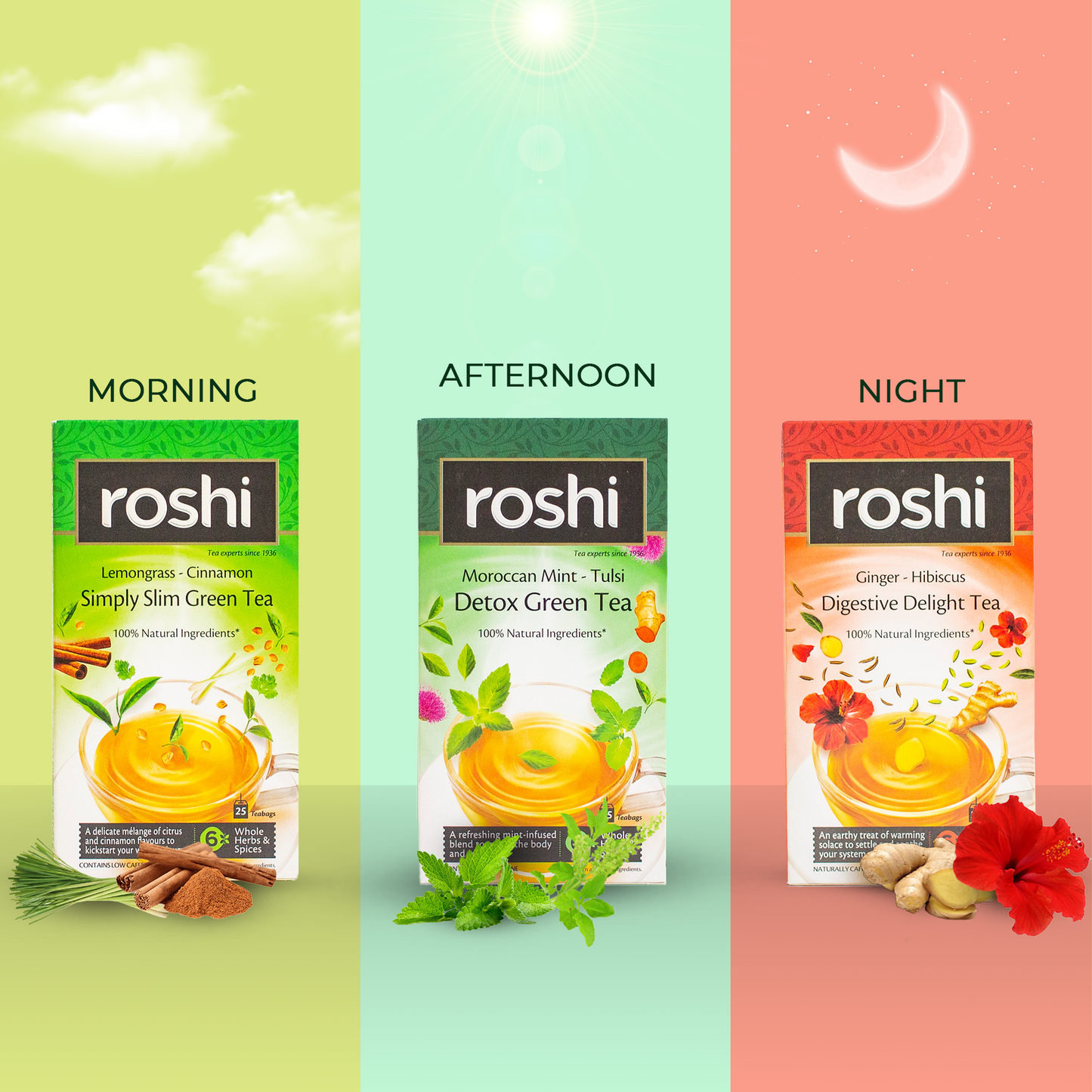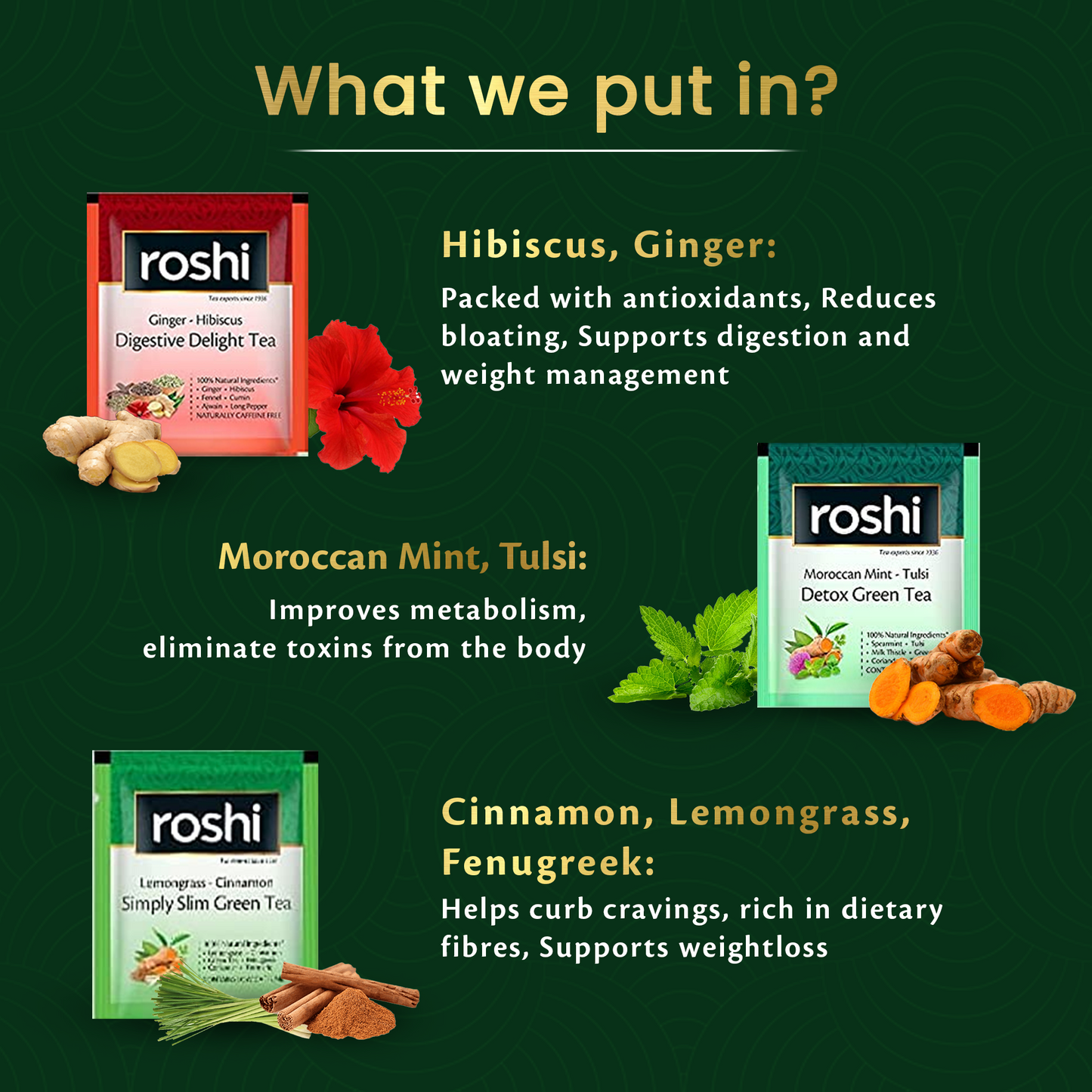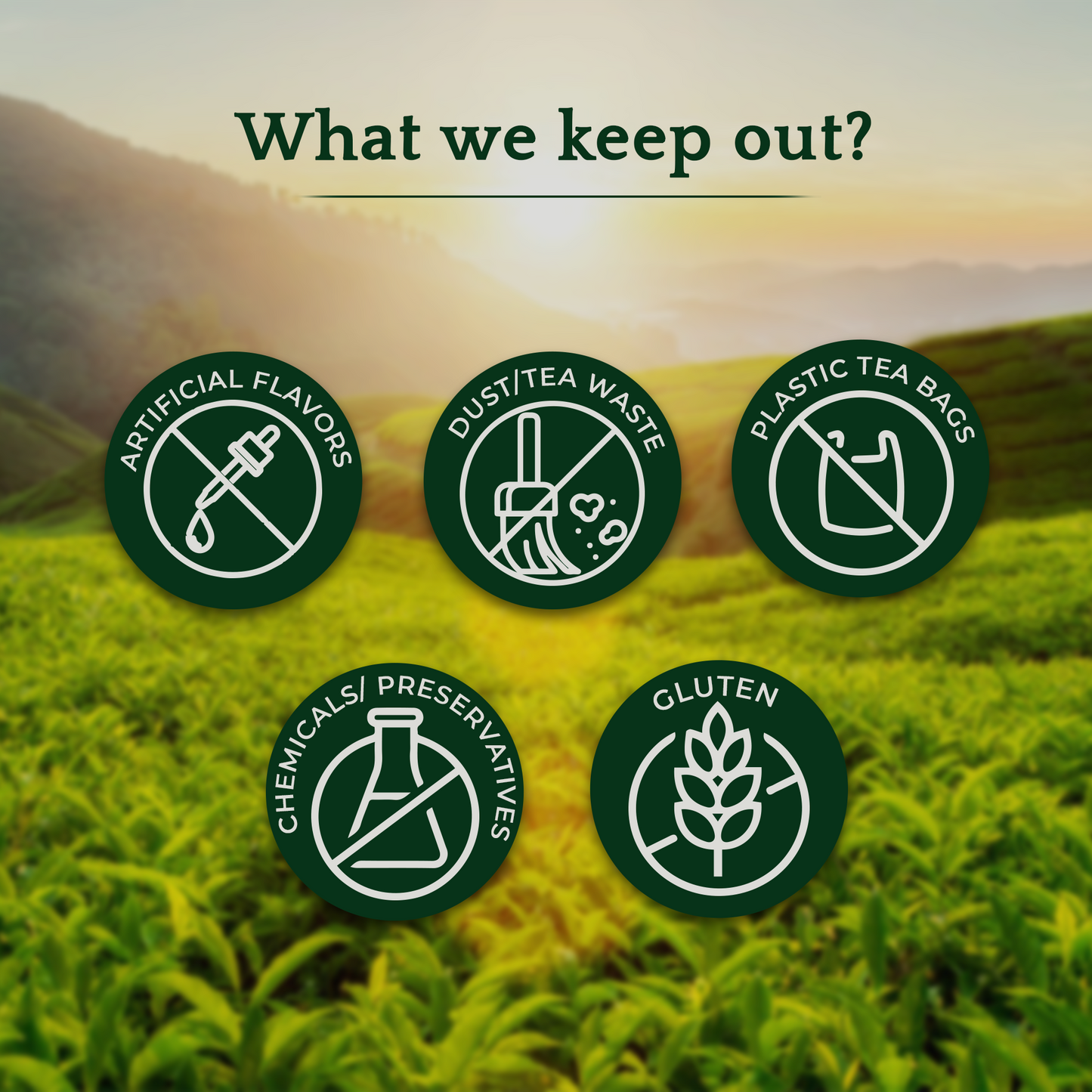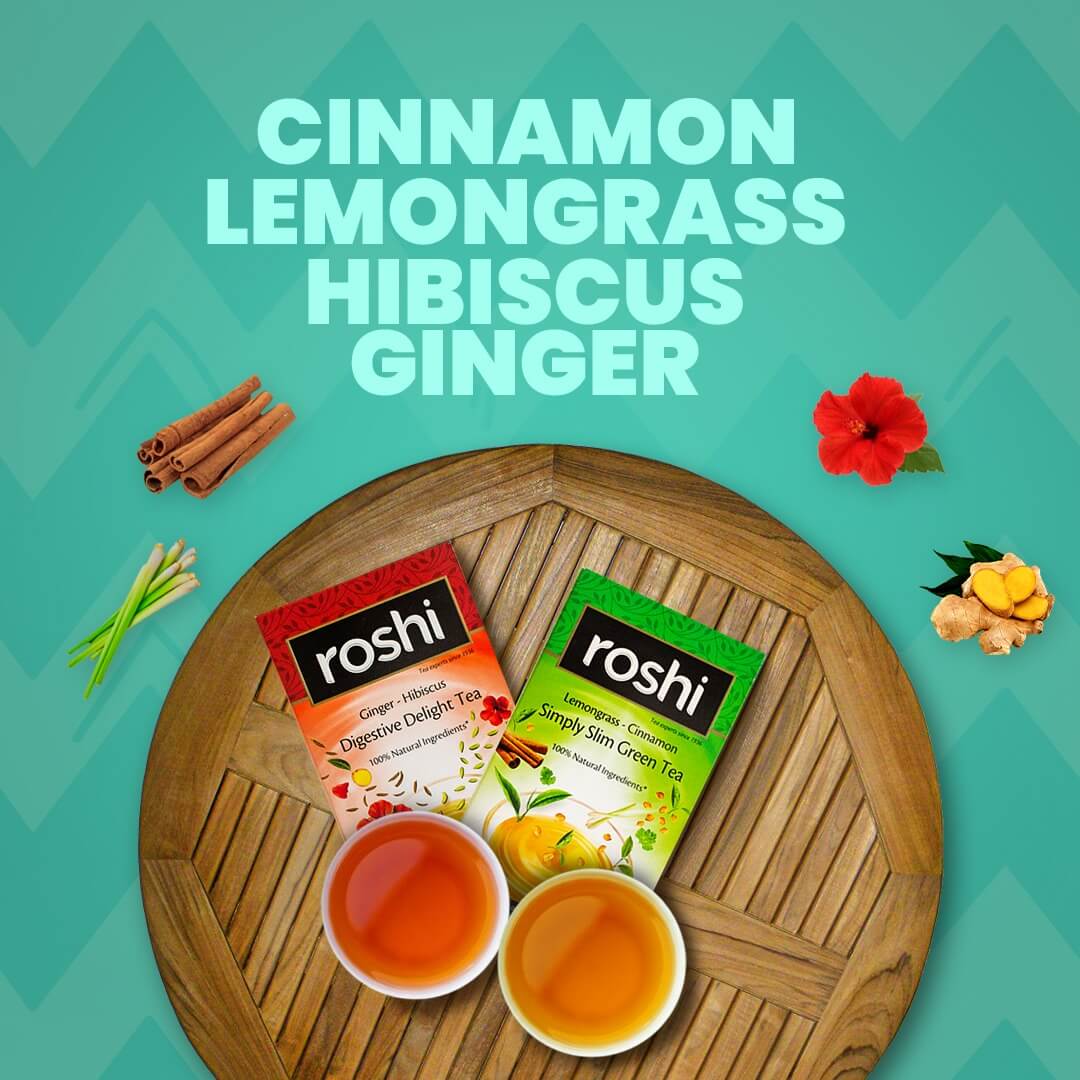 The Intense Weight Watcher (25 day programme)
Start Your Weightloss Journey with our Signature 25 Day Weight Watcher Program!

This program includes 25 Day supply of our Simply Slim Green Tea, Detox Green Tea & Digestive Delight Green Tea which helps you

✅ Curbs Cravings
✅ Promotes Weightloss
✅ Relieves Acidity & Bloating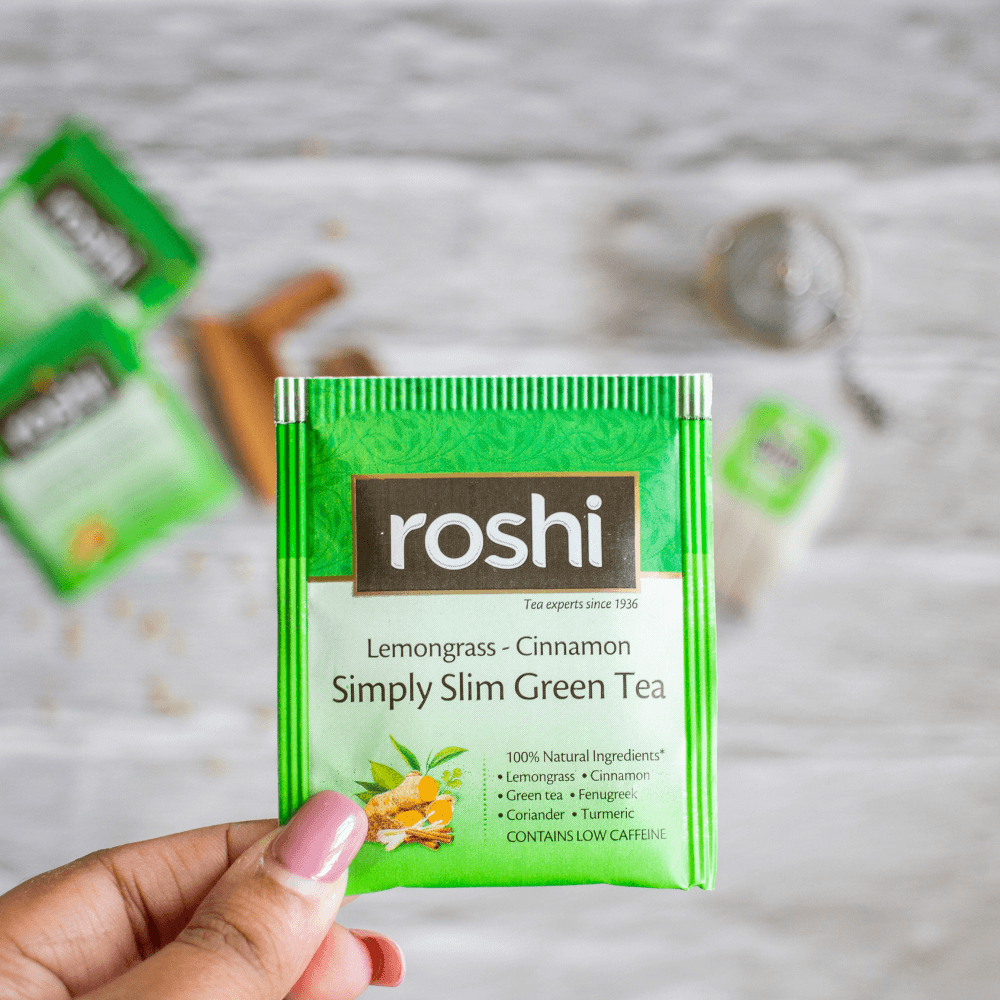 Morning 🌞 : Simply Slim Green tea
Our Simply Slim green tea takes charge of your cravings so that you don't have to worry about those extra calories you indulge in. Its delightful flavours of lemongrass and cinnamon will help to get you energized in the morning and ready to start the day fresh!
The Ingredients
Cinnamon

Sourced from China, this helps you curb your cravings and improve insulin function while adding a sweet, woody and warm feel to your tea

Lemongrass

Apart from improving your digestion and increasing metabolism, it also adds a fresh, lemony aroma and citrusy flavour

Turmeric

Every Grandma's first choice which helps reduce inflammation and promotes gut health, sourced from Tamil Nadu & Maharashtra

Fenugreek

Super seed that helps suppress your appetite and give you a feeling of fullness

Fenugreek

Rich in antioxidants to help boost digestion and gut health while adding a citrusy flavour to your tea

Green Tea

Detox your body and fight toxin with the finest green tea sourced from Darjeeling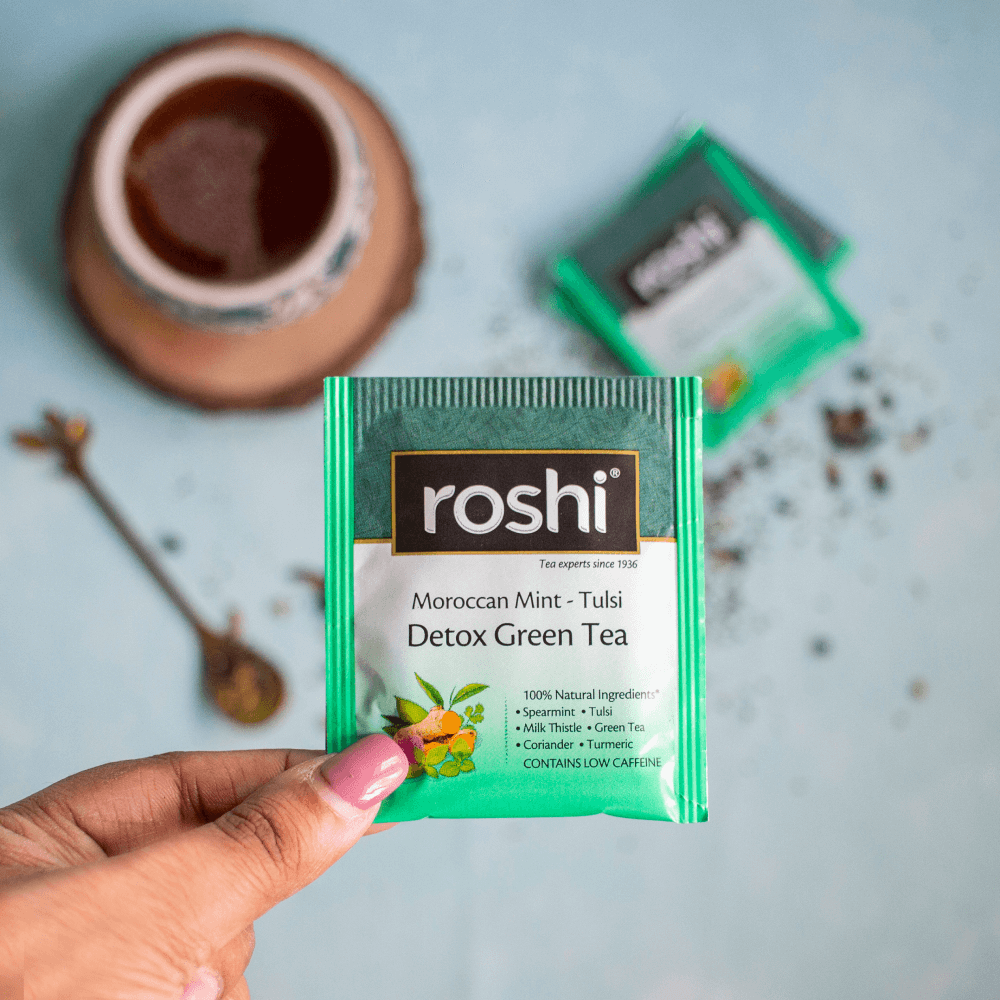 Afternoon 🕓 : Detox Green Tea
Experience the best therapeutic detox for inner healing and restoration. This perfect blend of natural herbs is the best start you could give yourself.

✅ Detoxifying and Refreshing Blend
✅ Herbally rejuvenating
✅ Promotes gut health
✅ Boosts immunity
The Ingredients
Mint

Who can miss the refreshing aroma of mint? This scented herb is known to aid in smoother digestion and detoxification

Milk Thistle

Legend has it that the Milk Thistle's distinctive purple flowers with white veins were caused by a drop of Virgin Mary's milk falling onto its leaves. It is believed to detoxify your body and protect your liver

Tulsi

This herb needs no introduction. Aptly titled the 'Queen of Herbs', Tulsi could help you enhance your cognitive abilities and reduce stress.

Green Tea

This well-known superfood is the perfect ingredient to start your day. Pure and light, it is believed to work its magic against toxins and inflammation.

Turmeric

The most common ingredient with its unique benefits, helps you fight against viral replication and improves your immunity.

Coriander

These lush and refreshing plants add a mellow flavour of citrus to enhance the delicious taste of your tea. It is famous for its immunity-boosting properties that aid in digestion and promote gut health.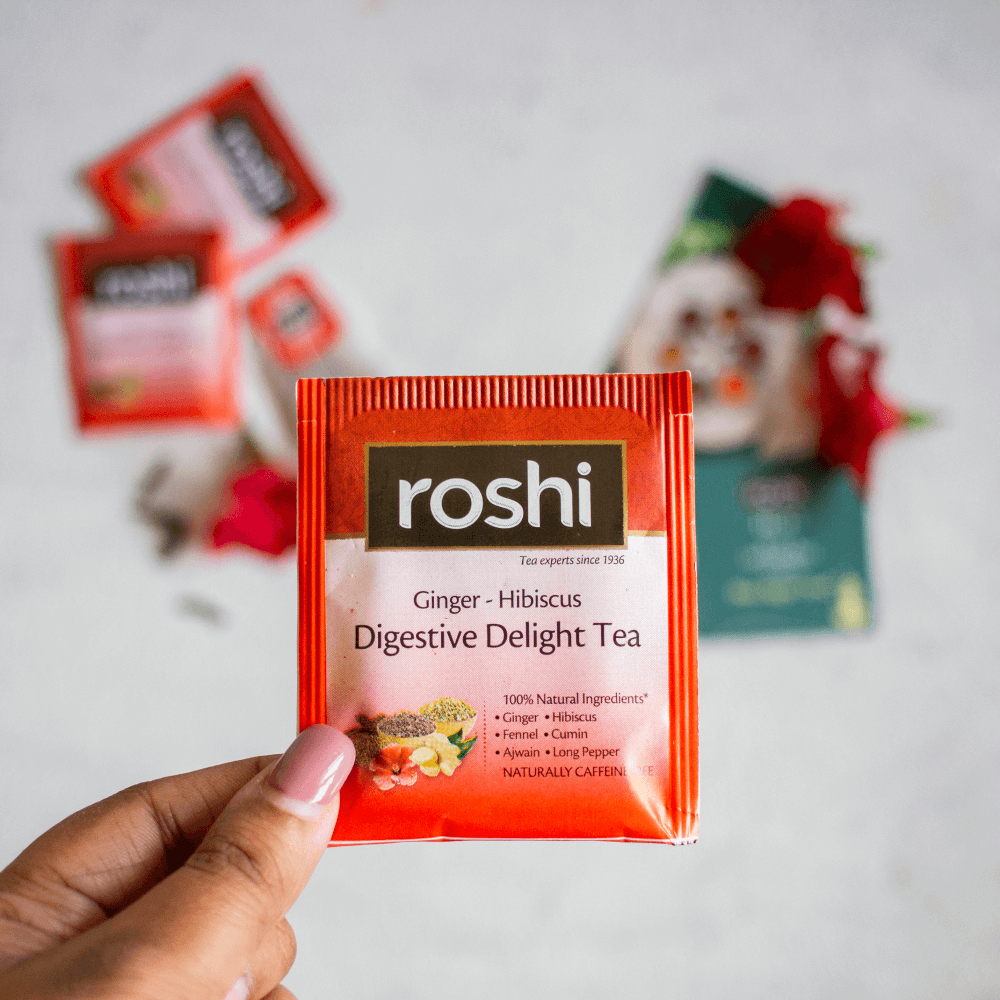 Night 🌙 : Digestive Delight tea
Our Digestive Delight Green Tea is your go-to cuppa after meals. Indulge in the aroma and flavour of Hibiscus, and experience the goodness of ginger, cumin, and fennel as they unfold their magic to relieve you from bothersome heartburn and also facilitates in improving your digestive system so that you can break down your calories faster!
The Ingredients
Hibiscus

With its tangy taste and deep red colour, this is the ultimate addition of natural flower power to your diet. It aids in rehydrating the body and acts as a laxative packed with antioxidants.

Fennel

This refreshing after-meal favorite is popular for alleviating indigestion, reducing flatulence and intestinal gas and relieving constipation.

Ginger

This is the much-needed energising spice to bring back the zest in your cup of tea. Be it indigestion, a sore throat or migraine; this household ingredient is known to ease it all.

Long Pepper

Prized for its rich, earthy flavour and floral bouquet, the long pepper is a spice that has been valued since antiquity. Ayurveda has known it to be a remedy for cholera and dysentery.

Cumin

You can rarely find an ingredient as iron-rich as cumin. When consumed in the appropriate amount, it can also act as a source of dietary fibre. It is also known to activate the body's digestive enzymes.

Ajwain

Ajwain is the perfect catalyst for any blend. It also aids in digestion and promotes liver health.