Assorted Tea Collection | 25 Tea Bags
Regular price
₹ 240.00
Sale price
₹ 225.00
Unit price
per
Sale
Sold out
Builds inner body strength

Body detoxifier

Promotes natural healing and good sleep

Curbs cravings and boosts metabolism

Prevents sore throat


Ingredients - Turmeric, Amla, Moroccan mint, Tulsi, Ginger, Lemon , Hibiscus, Lemongrass, Cinnamon, Chamomile



MRP : ₹240 Inclusive of all taxes | Net weight : 47.5g
Brewing Instructions

• Place the teabag in a cup

• Pour hot water and brew for 3-5 minutes

• Remove the teabag & Enjoy your cup of tea! (Add sweetener if needed)
Share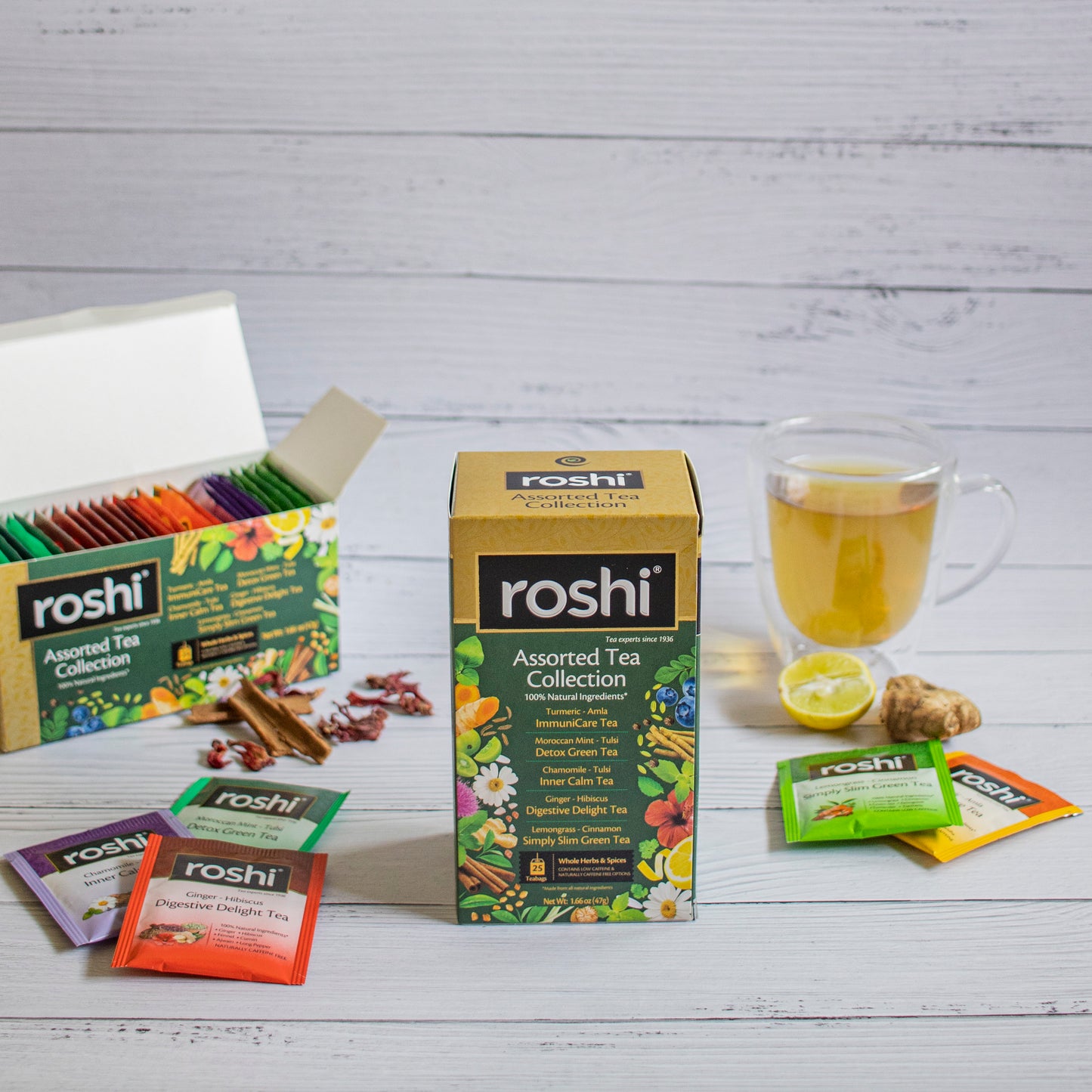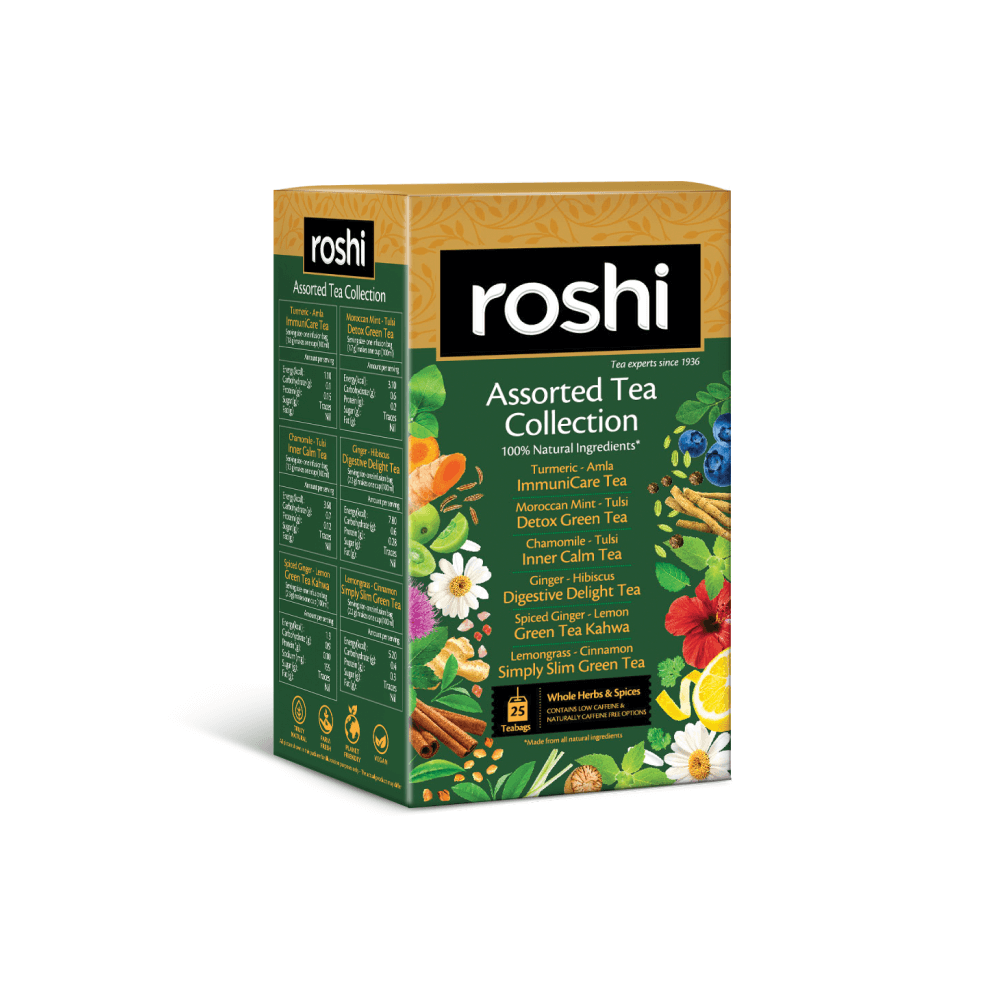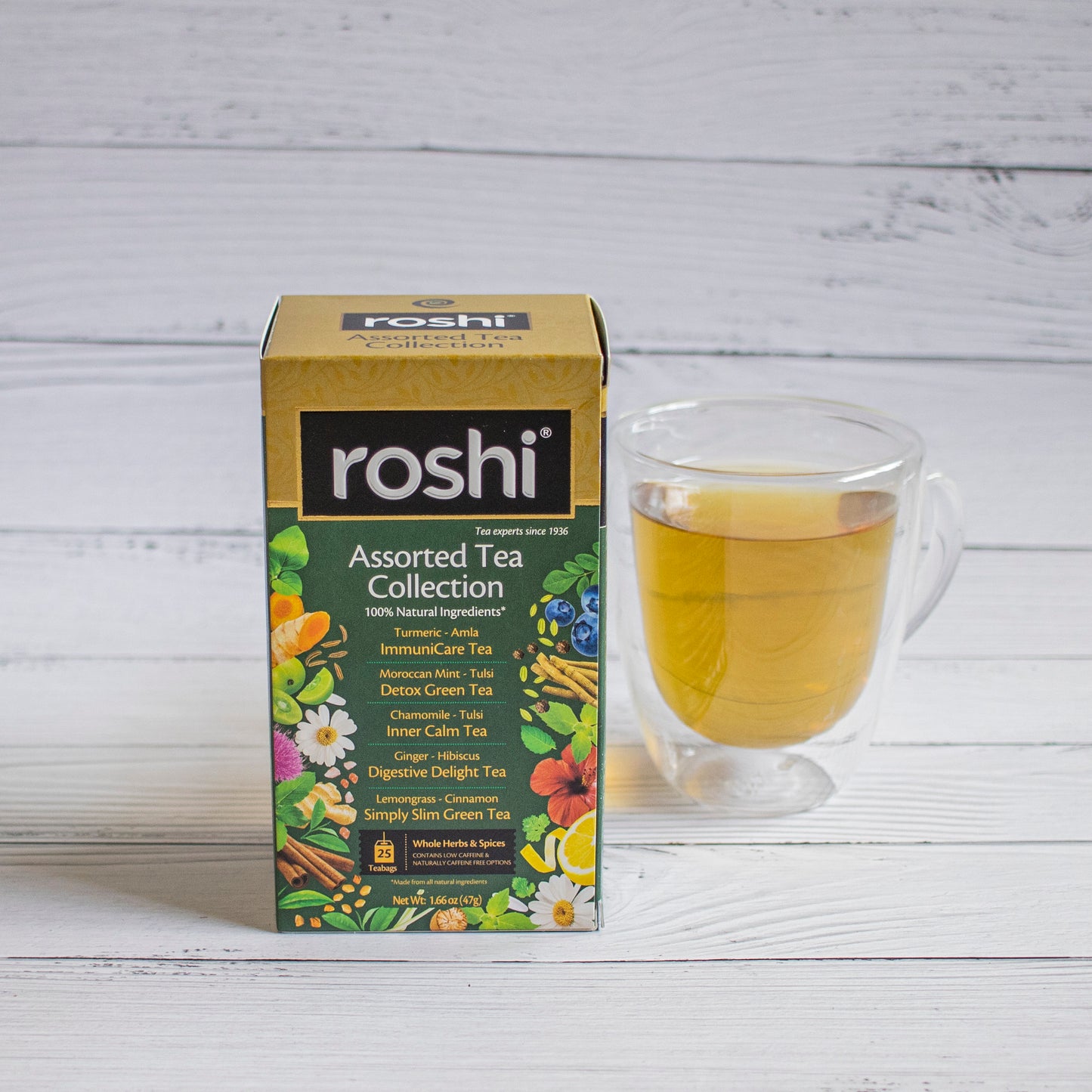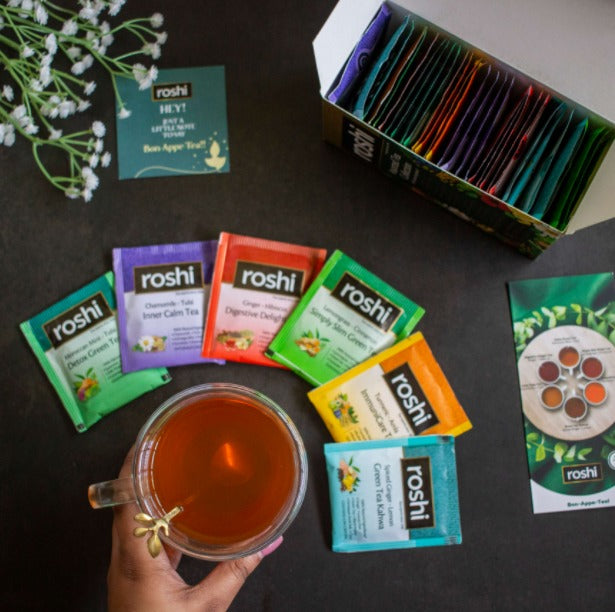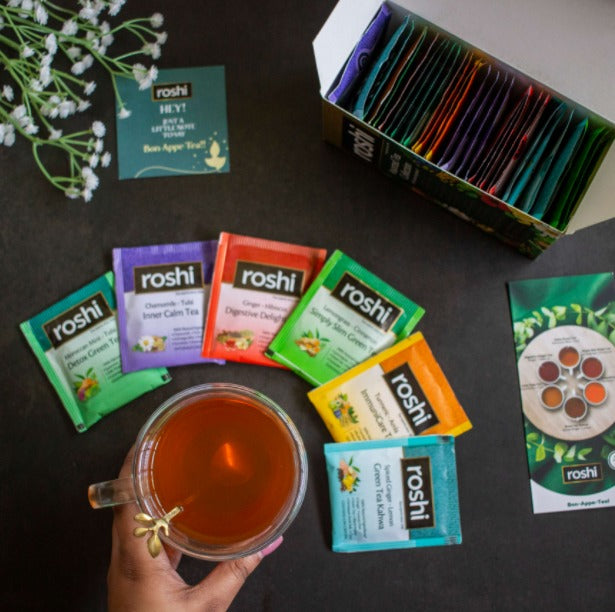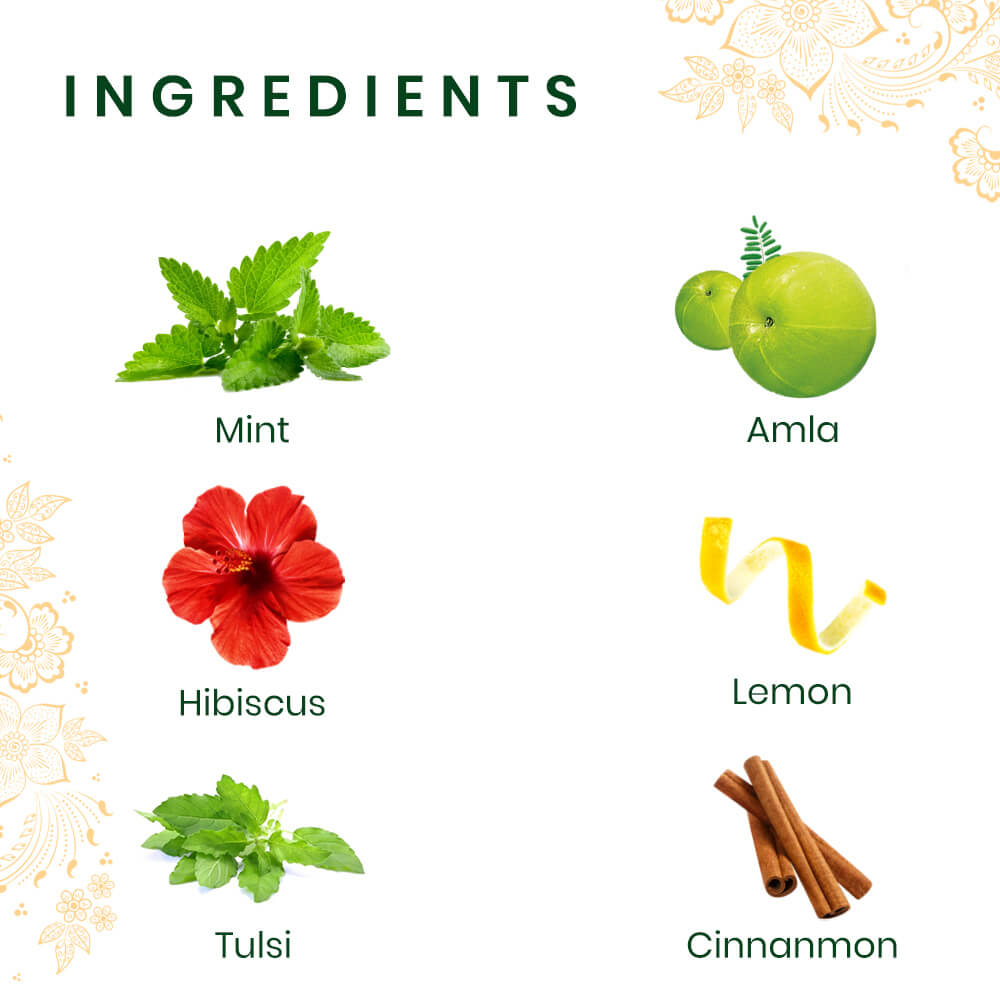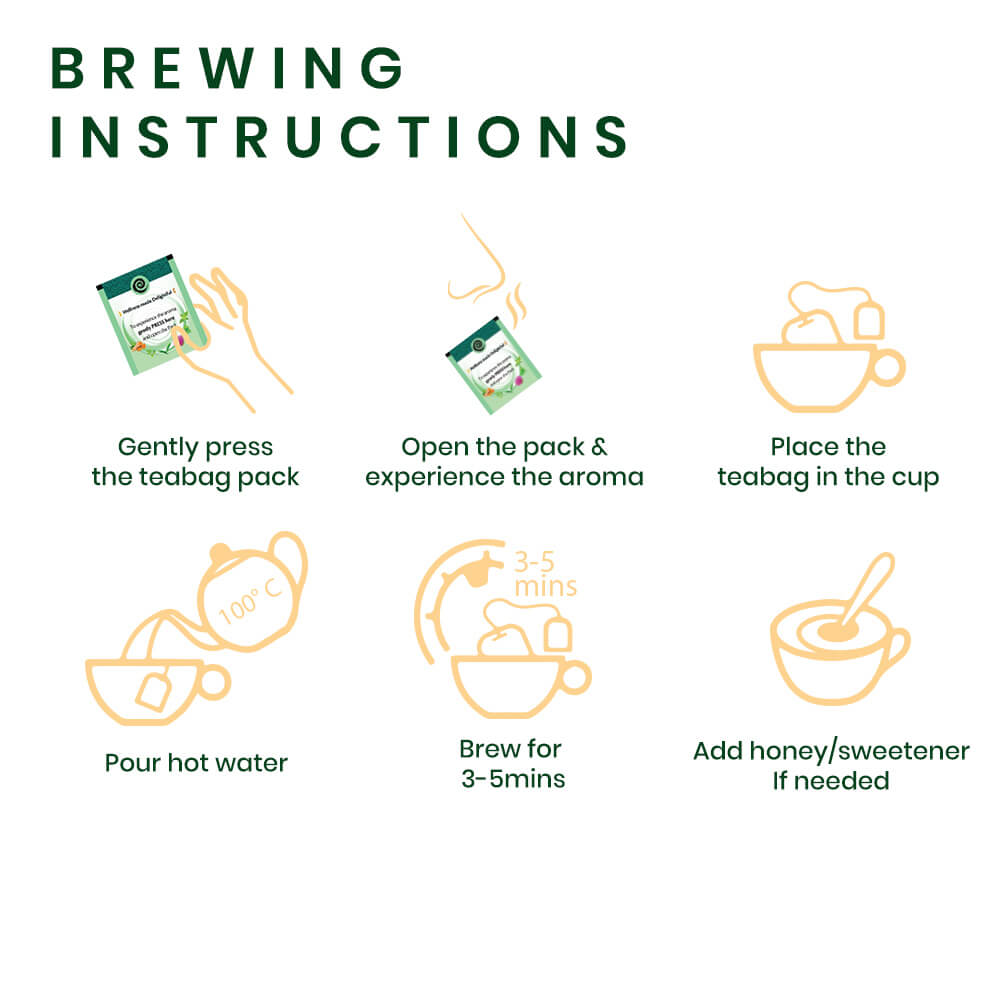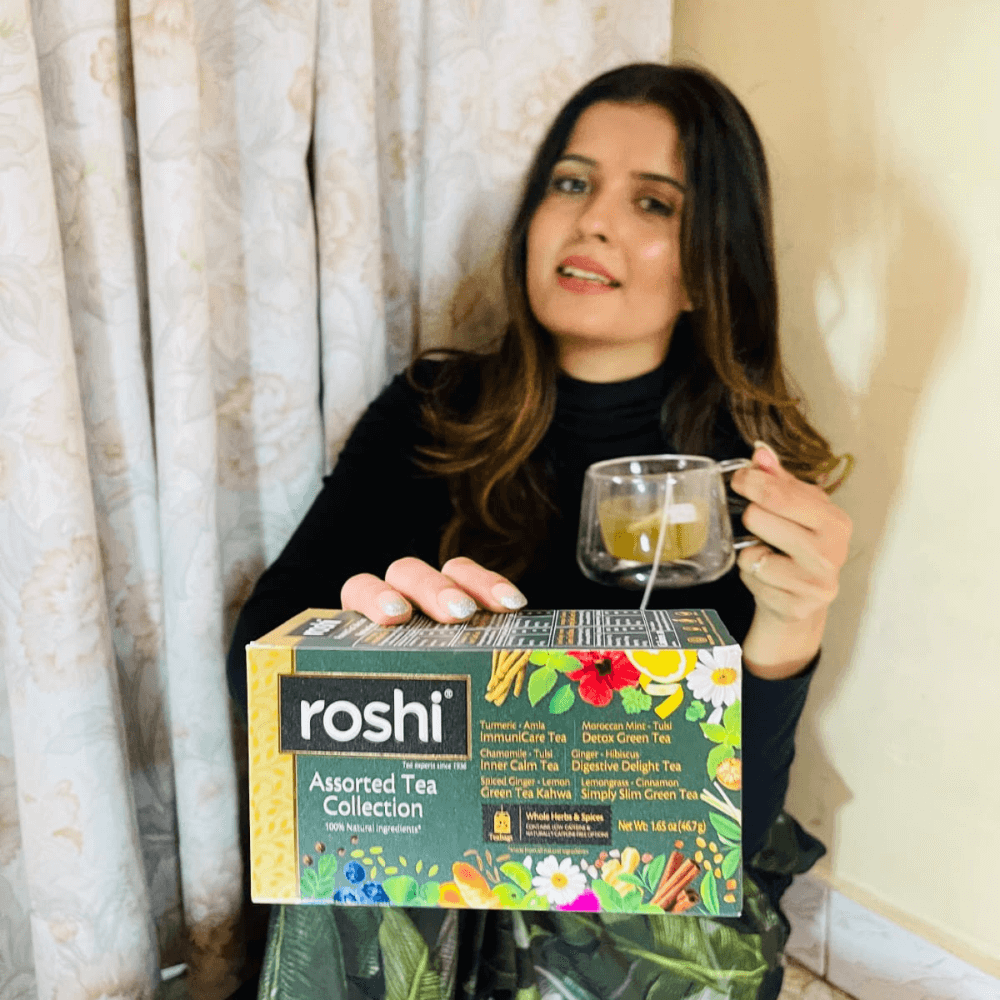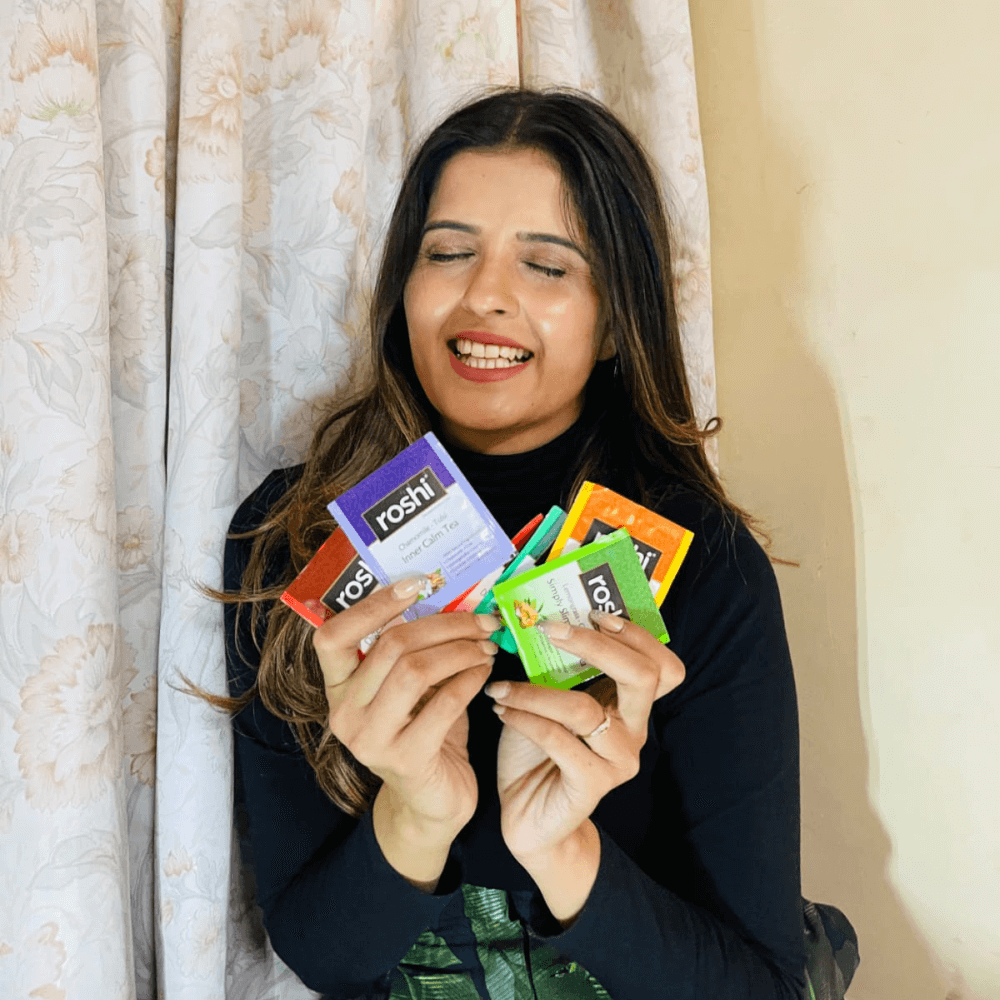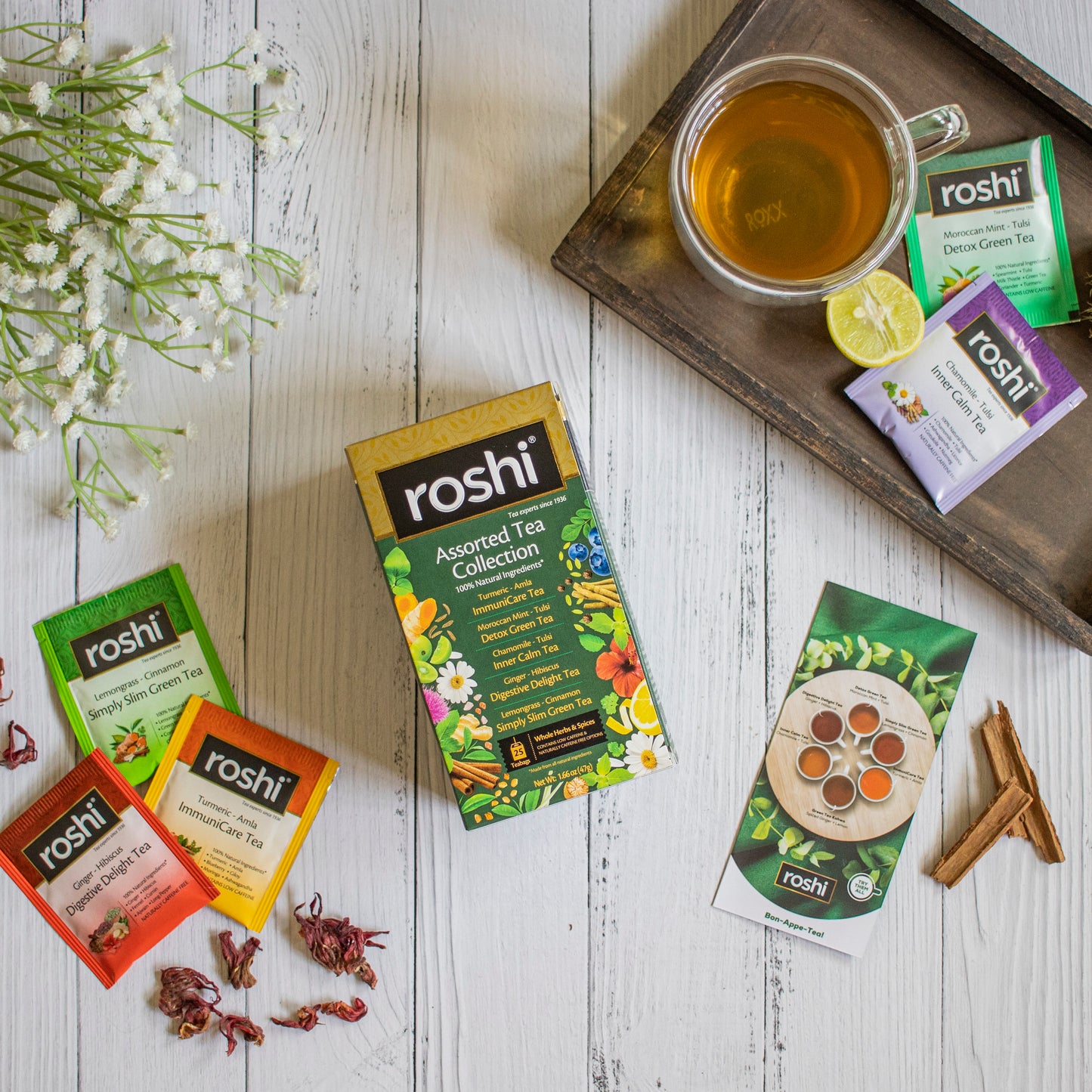 A little variety is always welcome and appreciated.
What could be better than getting a medley of Roshi's tea in a single pack of assorted flavors? Roshi brings you its exquisite Assorted Tea Collection. All your favorite flavors with their enriched ingredients have found a place in a single box.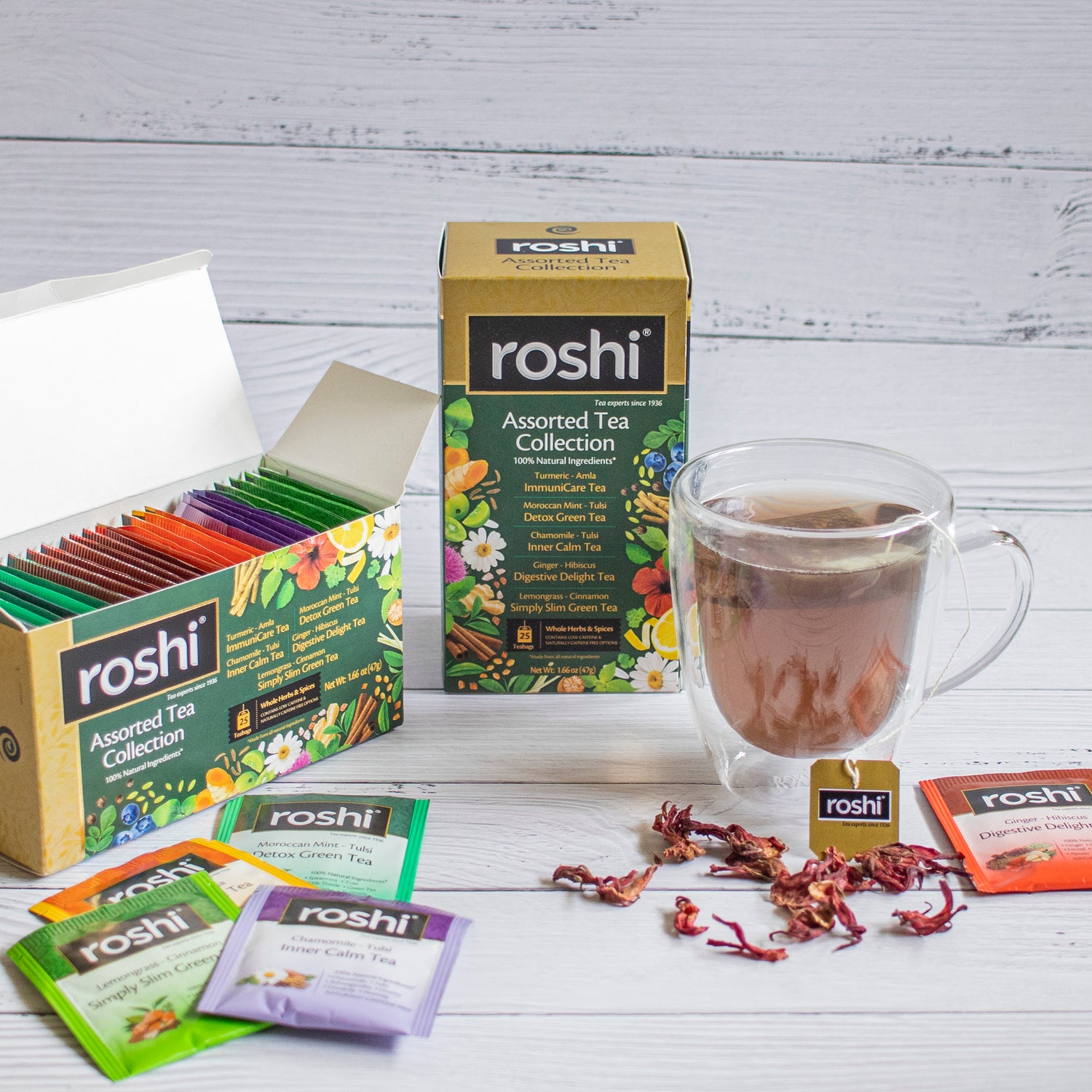 ✅ The goodness of Roshi's ingredients packed in a box.
✅ Rich with superfoods, delicious taste and exclusive variety
✅ The richness of Ayurveda
✅ Magic of diversely sourced authentic ingredients.
✅ Immunity boosting, rejuvenating and detoxifying
✅ Aids digestion, cures seasonal discomfort and stress-relieving.
✅ Experience of more than five decades in the art of tea-making.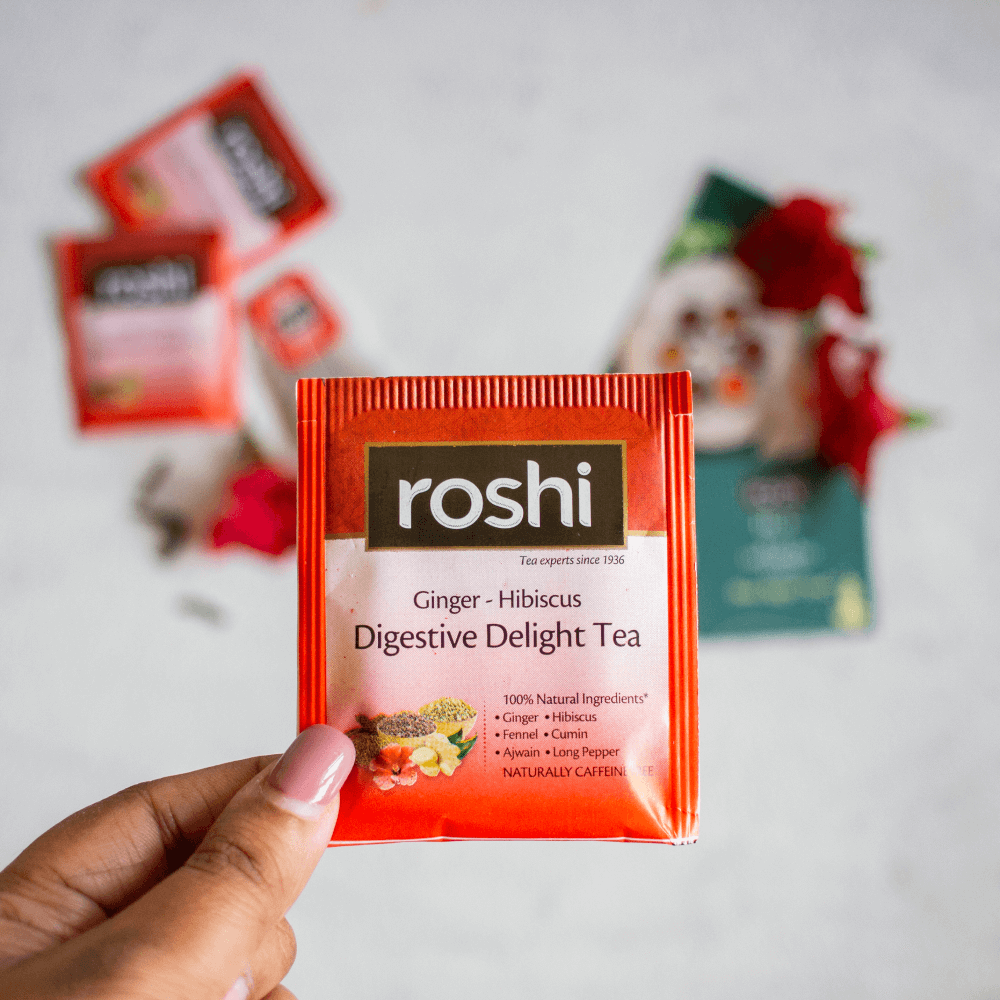 Roshi Digestive Delight Tea
Roshi's perfect composition of ginger, hibiscus, cumin, and ajwain have come together to give you the Digestive Delight Tea. Abundant with whole herbs and spices, this concoction helps aid digestion and rehydrate the body in the best way possible.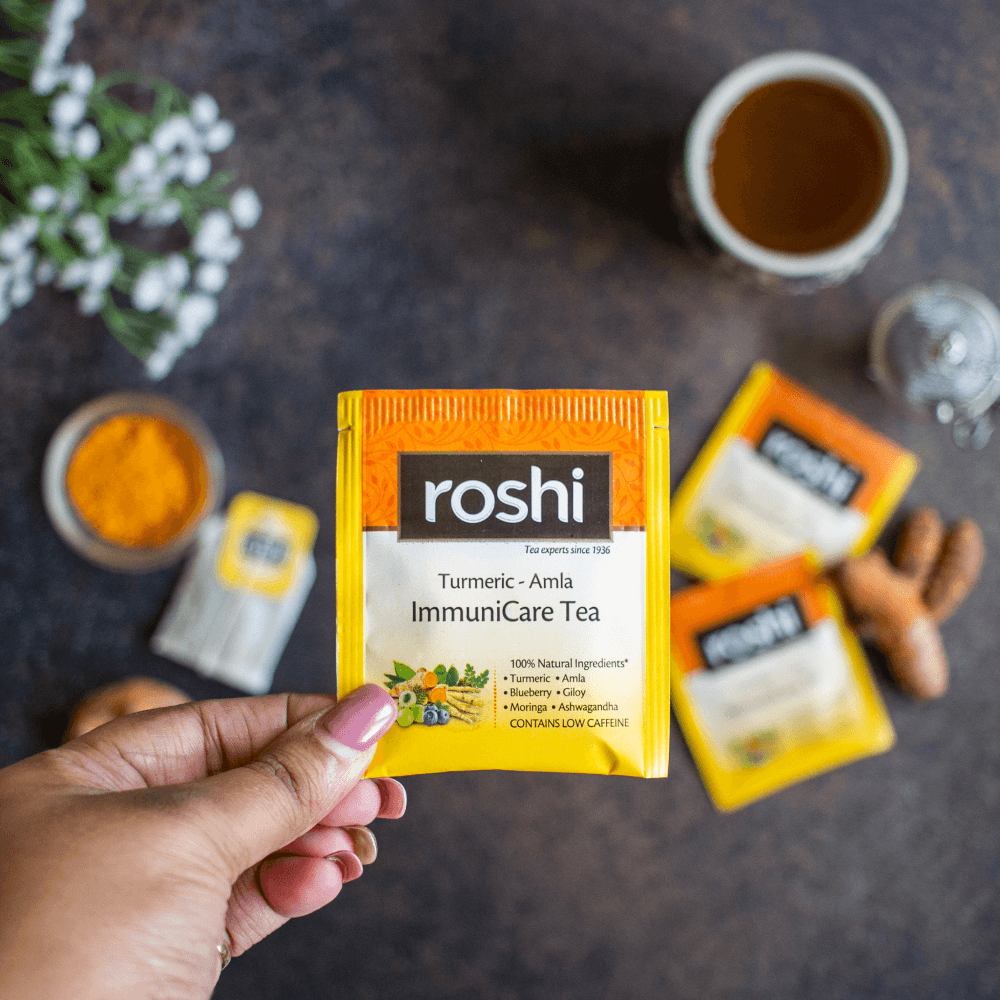 Roshi ImmuniCare Tea
The relishable qualities of amla and turmeric now come in Roshi ImmuniCare tea. ImmuniCare is all you need to please your taste buds and boost your immunity. It is the perfect natural antidote.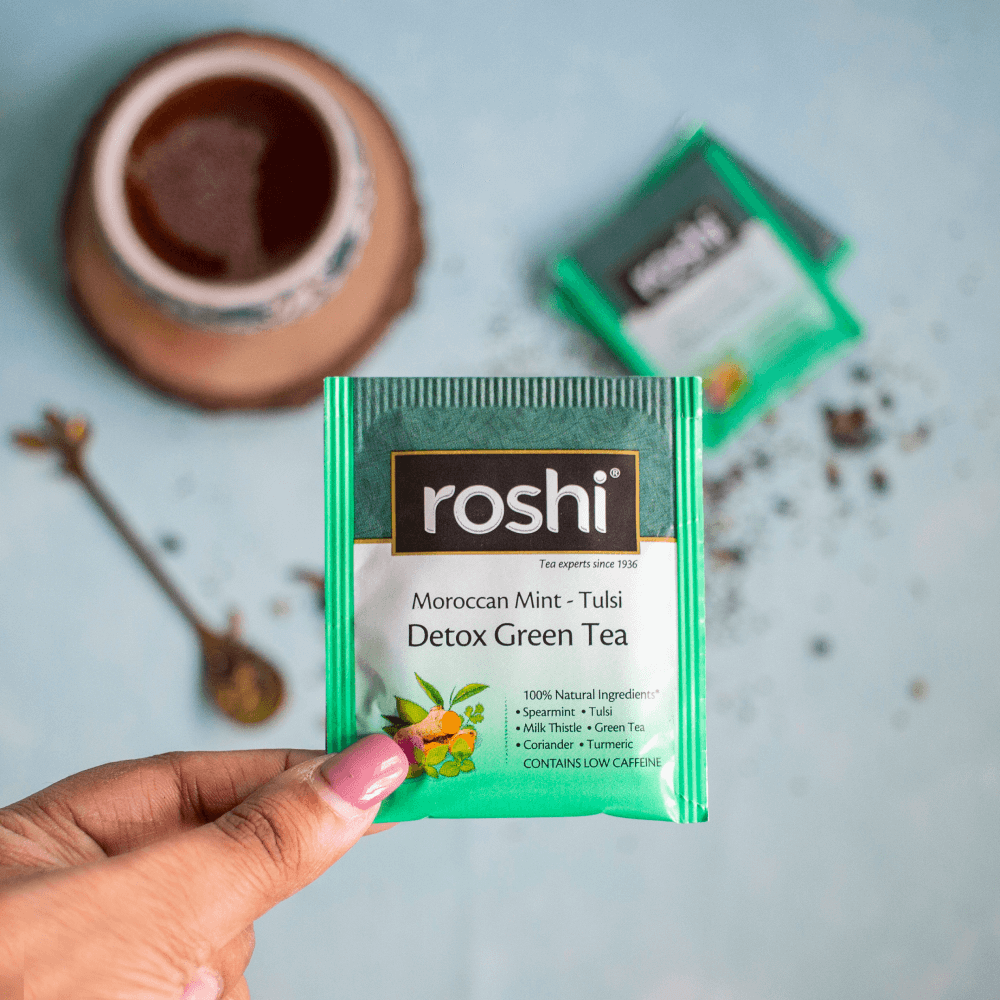 Roshi Detox Green Tea
The best therapeutic detox for inner healing and restoration, Roshi's Daily Detox Tea is a deliciously healthy amalgamation of Moroccan mint, tulsi, milk thistle, green tea, and turmeric. It promotes gut health and detoxifies the body leaving a refreshing after taste.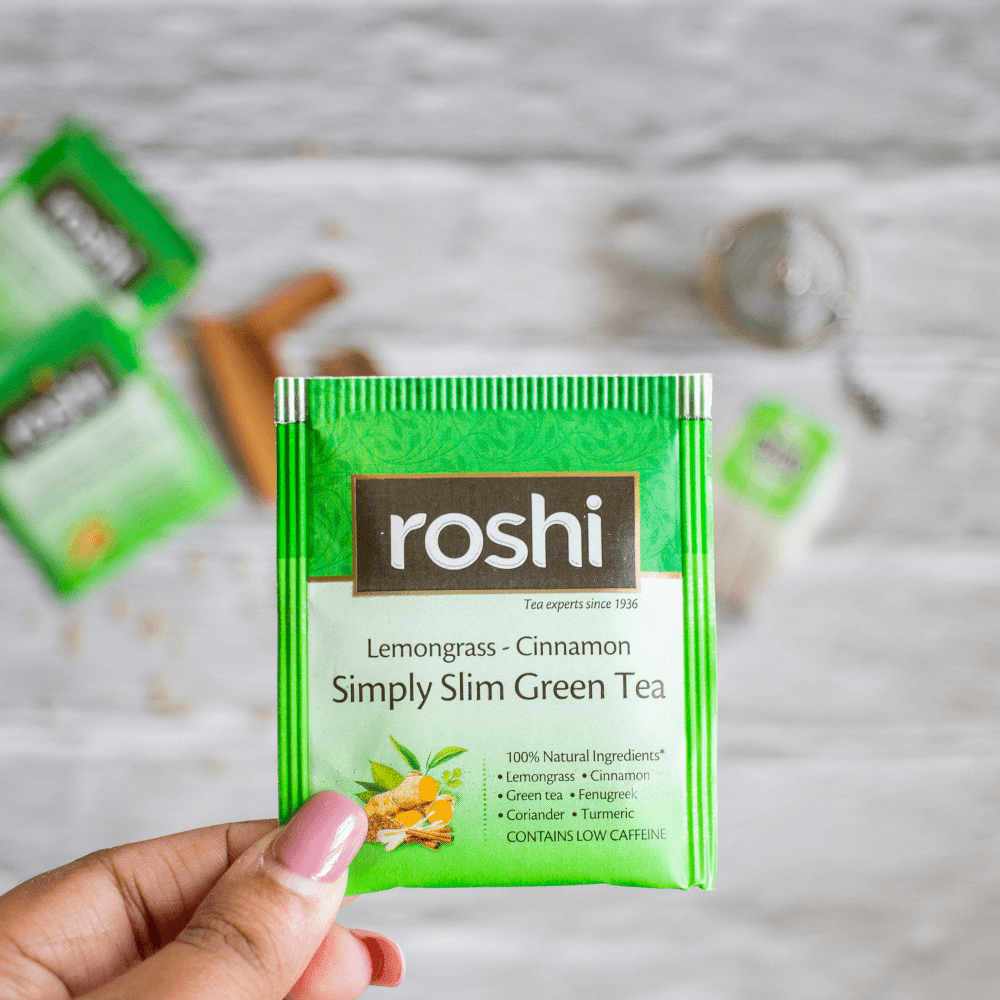 Roshi Simply Slim Green Tea
When the delicious and the rich taste of ingredients like lemongrass, cinnamon, coriander, and turmeric blend with the goodness of green tea, Roshi's Simply Slim Green tea is made. Improve your fitness regime with our enlivening metabolism-boosting tea that curbs cravings and aids weight loss.
Roshi Inner Calm Tea
The Inner Calm tea is a 100% natural, caffeine-free flowering delight. This calming floral delight is full of the stress-relieving properties of chamomile and tulsi. It is pleasing to the palate, enhances focus, and promotes sound sleep.
Delicious Assorted
Excellent taste and aroma, loved each one. Love to have again.
Good
Five sachets each of 5 varieties. Nice packing and teas have good flavours. Enjoying it.